A Startup's Journey to PharmStars
By Sacha Heppell - January 05, 2022
The Long and Winding Road to Successful Pharma-Digital Partnerships
Let's Go to the Moon, They Said…
On Sept 12, 1962, President John F. Kennedy said, "We choose to go to the moon in this decade and do the other things, not because they are easy, but because they are hard." People couldn't comprehend how that was possible. Yet on July 20, 1969, Neil Armstrong made the impossible, possible. As innovators that work in the startup world, we share this same passion and drive.
The moon landing is one of the best case studies of breaking through perceived barriers to boldly advance technology that didn't seem plausible. President JFK's leadership pushed people to accept such a daunting challenge. Today, we have the vision to fearlessly go into the unknown as well with a focused entrepreneurial spirit to create ideas that will change the world.

Photo courtesy of SmartTab
The Biggest Chasm Between Pharma and Innovative Startups
Digital health has the potential to really transform the pharmaceutical industry and patient experiences. Partnerships are essential to success when it comes to overcoming the Pharma-Startup gap.
If Big Pharma is from Mars and digital health startups from Venus, PharmStars wants to play Cupid
So how do you get innovation and digital health startups into the fold at pharmaceutical companies? It's a burning question that hasn't been answered. Grounded in R&D, many pharmaceutical companies do not have engineers and look to external partnerships to bring in the digital piece. There's huge potential for "beyond the pill solutions," but it's very difficult.
PharmStars is a new kind of accelerator for companies developing digital solutions for pharmaceutical companies. It's the only pharma-focused, member-based accelerator for digital health startups. The goal of PharmStars is to bridge the "pharma-startup gap" by preparing both pharma and digital health startups to effectively work together.
Pharma and startups have a lot to offer each other. What's going wrong?
Both sides, Pharma and Startup must listen to each other more closely while learning to share their needs and solutions. PharmStars is creating opportunities for more conversations between Pharma and Startups to facilitate and accelerate successful partnerships.
SmartTab experienced PharmStars firsthand as a graduate of the first cohort. Let's dive into the PharmStars accelerator and discover the benefits of the bridge.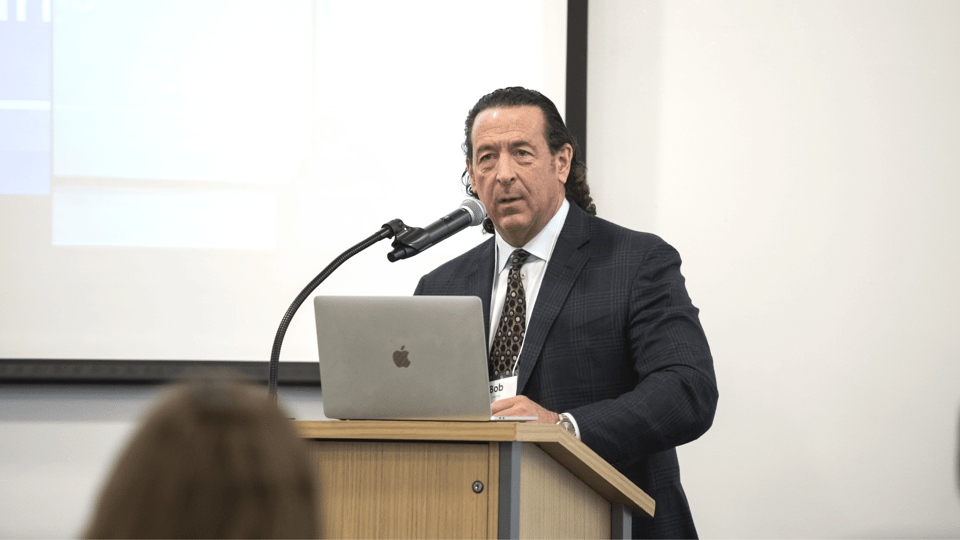 Photo courtesy of PharmStars
PharmStars Helps SmartTab Boost Pharma Partnerships
Over the past centuries, both technology and medicine have rapidly advanced. Yet the way medicines are delivered to the human body remain quite antiquated. Even as pharmaceutical companies work on innovation, there is very little progress in this field.
Robert Niichel is the founder of SmartTab with a background in research and development of pharmaceutical types of drug delivery systems. Niichel has a track record of developing novel ways to increase absorption and time-release medications. In 2017 he made a choice that could very well lead to the most significant advancement in healthcare in the last 200 years. He chose to bring the advancements of wireless technology into drug delivery to improve the way active ingredients are delivered and monitored in the human body. He started SmartTab, a company dedicated to people and advancing high-tech drug delivery technology.
SmartTab is developing novel drug delivery technologies to usher in a new era of medication delivery and management. Imagine a world where advanced "smart pills" or "digital pills" not only deliver medication but also collect key data analyzed by AI systems and physicians to improve therapies and patient outcomes. SmartTab was added to the Top 100 Digital Health Companies List by The Medical Futurist.
The Present And Future Of Digital Pills
There are many challenges along the way that SmartTab will face as we build a revolutionary product to change a system (needle and syringe) that is not keeping up with the needs of patients. The team at SmartTab accepts these challenges and is dedicated to their mission. It's important for SmartTab to partner with pharmaceutical companies as this is the pathway to pair active ingredients with our capsules and move through clinical studies as well as the FDA regulatory process.
Partnerships will be key to accomplishing the bold mission of transforming pharmaceutical delivery with digital technology. SmartTab was part of the first class of PharmStars graduates—partnering with Pharma to focus on specific therapeutic areas so that our capsules can be utilized for diabetes, IBD, mental health, cancer, covid-19, and a multitude of autoimmune diseases.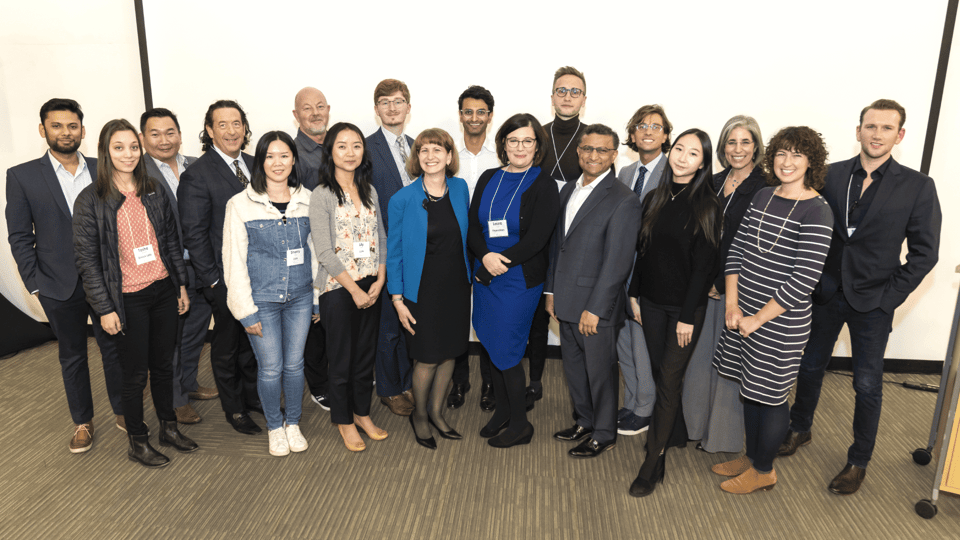 Photo courtesy of PharmStars
Bridging the Startup-Pharma Gap Through PharmStars
In August 2021, SmartTab and 11 other startups were selected by PharmStars to participate in the accelerator that culminated in a showcase in Boston, MA to pitch to PharmStars' Pharmaceutical member companies. Given the need for "beyond the pill" digital health solutions and the agility of a startup to develop innovative solutions, it was a no brainer for SmartTab to embark on this new opportunity for conversation and partnering.
PharmStars was founded by Naomi Fried, who has lead technology innovation at Biogen, Boston Children's Hospital, and Kaiser Permanente. She heads the PharmStars team which includes, former pharmaceutical executive, Laura Gunn; startup genius Dr. Shrawan Patel, and master logistics implementer, Meredith Cohen. They believe startups can benefit from better understanding the business concerns that drive pharma's decision making. PharmStars seeks to educate and assist both their startups and pharmaceutical members to more effectively partner and ultimately move the needle in patient care. The accelerator had three components: classes and mentoring for startups, and "Executive Ed" for pharma.
Learn More About the PharmStars Accelerator
The SmartTab team has already been in conversation with many of the large pharmaceutical companies throughout the world yet only few of those conversations ever led to actual collaboration on a specific development project. SmartTab was eager to accelerate those efforts and take their conversations with potential pharma partners to the next level.
PharmStars is opening up a new chapter for Pharma-Startup partnering. The 10-week program was a bootcamp for digital health startups to dive into and learn about the world of large multinational pharmaceutical companies. The startups that participated in the accelerator remained confidential for several weeks after completion to respect the Pharma-Startup member conversations.
Each week startups came together for PharmaU, PharmStars' educational program led by Managing Director, Laura Gunn to educate the startups on how pharmaceutical companies are structured and how their products are developed. The cohort of startups met twice a week for two hours.
Naomi Fried led "fireside chats" with Pharma member Digital Health Executives who shared authentically about the challenges they face in partnering and what their team is looking for in a digital health startup partner. These discussions help guide the startups in understanding how to meet the needs of pharma.
The theme for this initial cohort was "innovation in clinical trials." Each startup had the opportunity to present their solution at PharmStars' Showcase Event. PharmStars members worked extensively with each startup to help shape their pitch to best communicate their value proposition and proposed partnership arrangements in the most effective way.
At the PharmStars' mentoring sessions, the PharmStars team provided guidance to the SmartTab team on communicating their solution in the most powerful way possible. This preparation was extremely valuable and was put to use at the Showcase Event in Boston, MA where the participating Pharma members met the startups for the first time.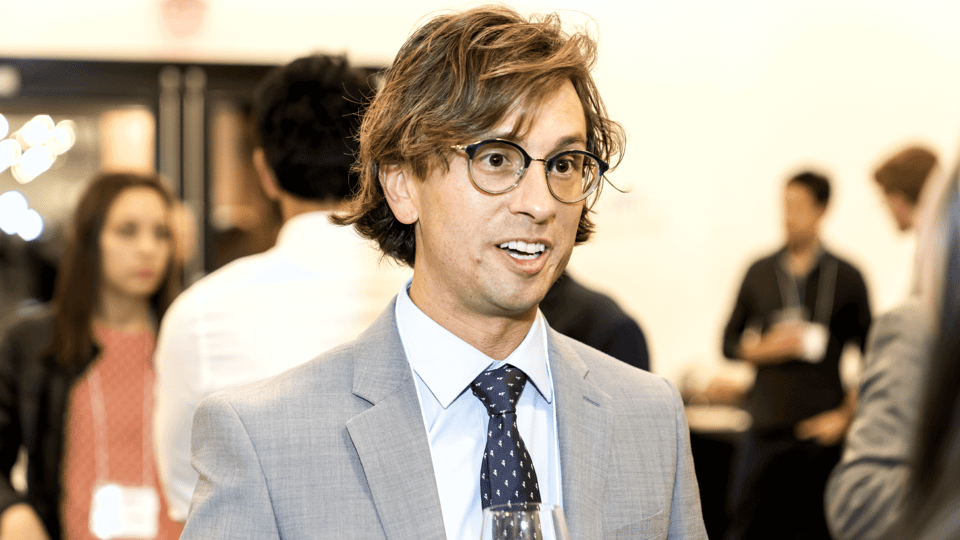 Photo courtesy of PharmStars
The PharmStars Showcase in Boston
We arrived at the Showcase Event and met our fellow startup participants from the cohort in-person for the first time. The welcome dinner was an opportunity for the founders to reminisce about the weekly zoom classes over the previous 10 weeks. Many of the startup executives flew in from around the world to participate.
The PharmStars team did a great job preparing everything leading up to the event—from the event location and hotels, to the meeting spaces—everything was planned and implemented beautifully. The whole showcase experience from start to finish was a week to remember. The building of what will hopefully be lasting relationships between startups and pharmaceutical companies has the potential to bring exciting new innovative digital solutions to patients.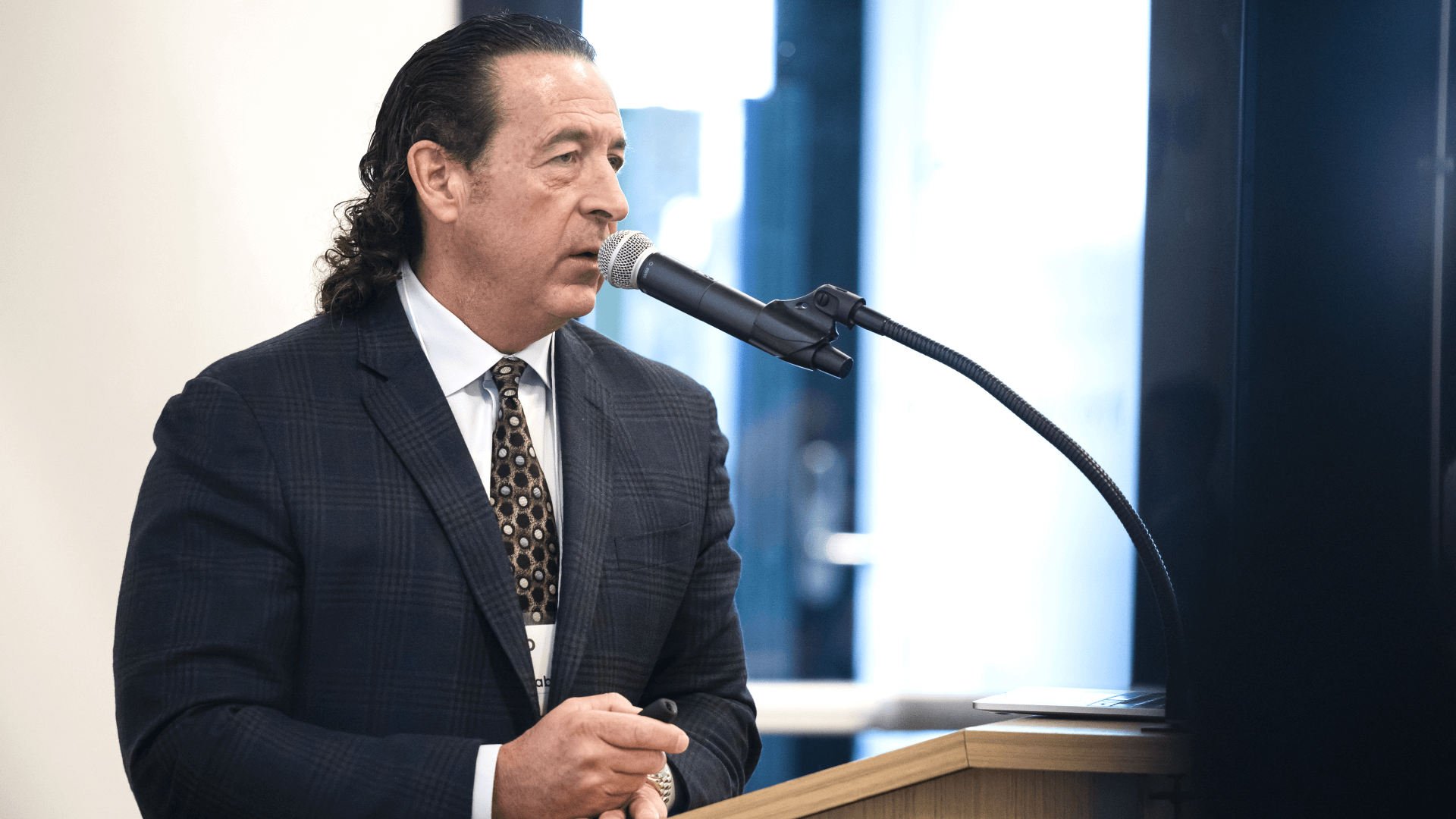 Photo courtesy of PharmStars
The next morning was the long-awaited pitch presentations to pharma. The 12 startups all pitched one after another, short presentations with Q+A for each. There was a distinct energy in the room, to have such cutting-edge innovative companies all together pitching under one roof. You could sense that history was being made and a new path was being forged by the PharmStars program.
Robert Niichel led SmartTab's presentation to share the digital drug delivery revolution. He shared about each application in the SmartTab platform and the significant progress the company has made and the roadmap to commercialization. Most importantly, he created an opportunity for attending Pharma companies to partner with SmartTab in clinical trials to develop novel therapies for their therapeutic areas.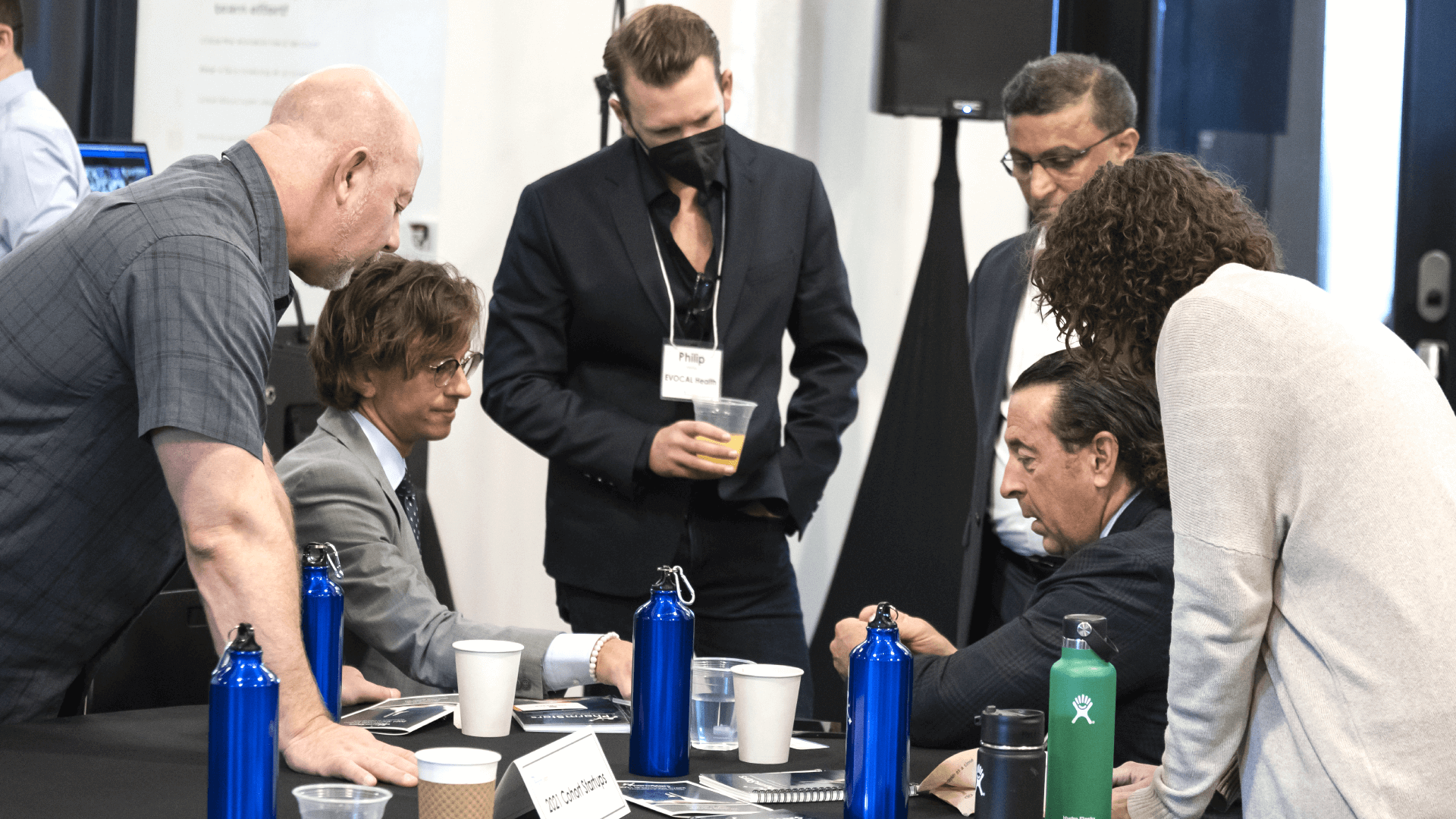 Photo courtesy of PharmStars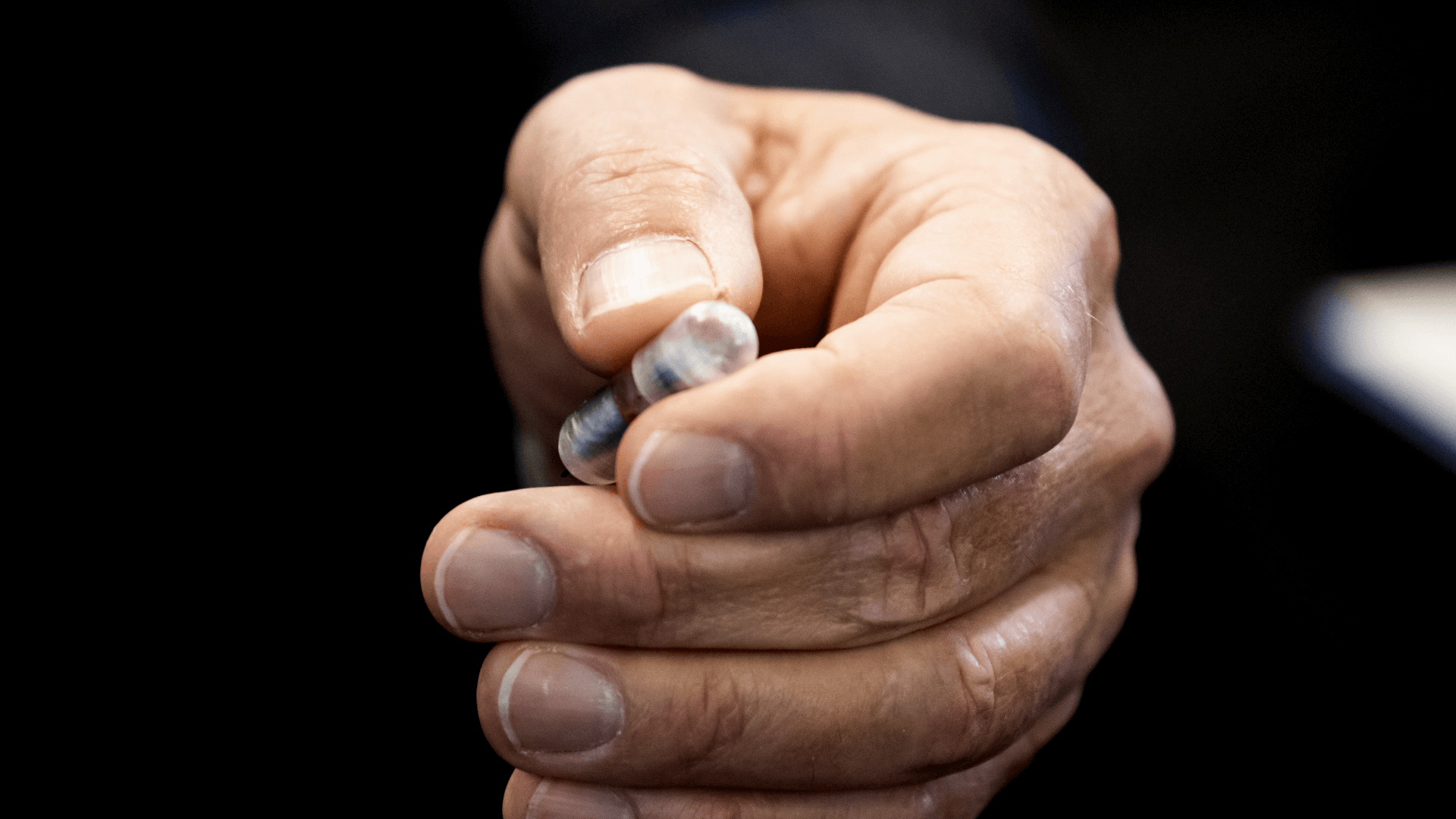 Photo courtesy of PharmStars
The Pharma members and startups were impressed and intrigued by the presentation. One participant said that the energy in the room shifted after Robert's presentation. You could see the excitement when Robert pulled out the capsule prototypes and shared them with participants during the break.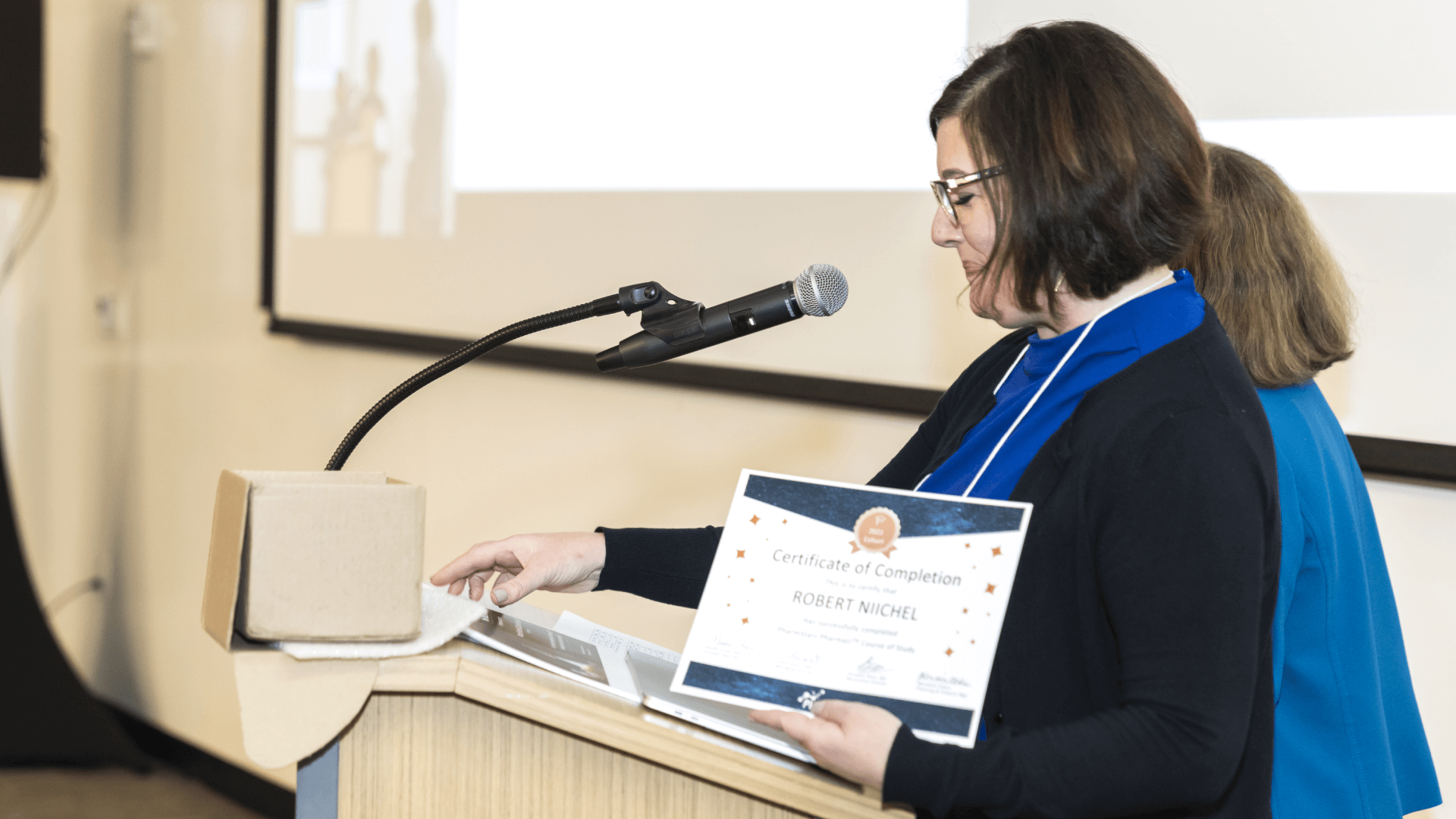 Photo courtesy of PharmStars
Upon completion of the presentation the startups and pharmaceutical member companies were presented certificates and acknowledged for their journey through PharmStars. The PharmStars team made it fun and celebrated both the startups and pharma members.
First cohort of digital health startups graduates from PharmStars accelerator
At the meetings over the next two days was when the partnering conversations really ramped up. SmartTab and the 11 other companies had pre-scheduled meetings with the Pharma members, coordinated by PharmStars to discuss potential partnering. Each meeting included executives of the pharmaceutical member companies and the relevant teams.
The meetings were productive and got down to business immediately. Compared to our past initial meetings with Pharma which were more introductory in nature, these meetings were transformative. We began discussing details around potential partnerships and what the next steps would be. Now, we are expecting to have follow up meetings in the coming days and months.
Ultimately, PharmStars provided education and connections that lead to more meaningful discussions between Startups and Pharma. This is the beginning of a new era of collaboration. We will take our PharmStars education with us every step of the way as we continue the journey of advancing our novel drug delivery platform.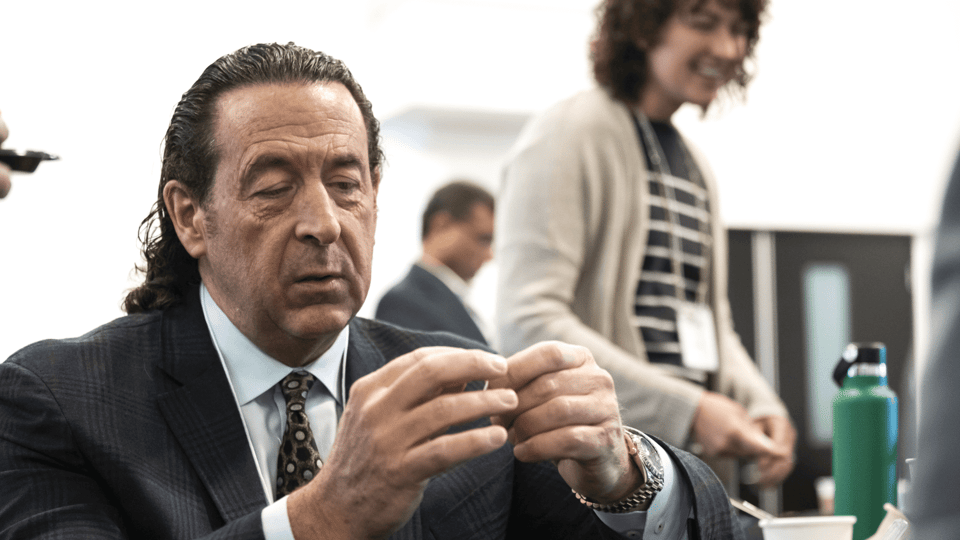 Photo courtesy of PharmStars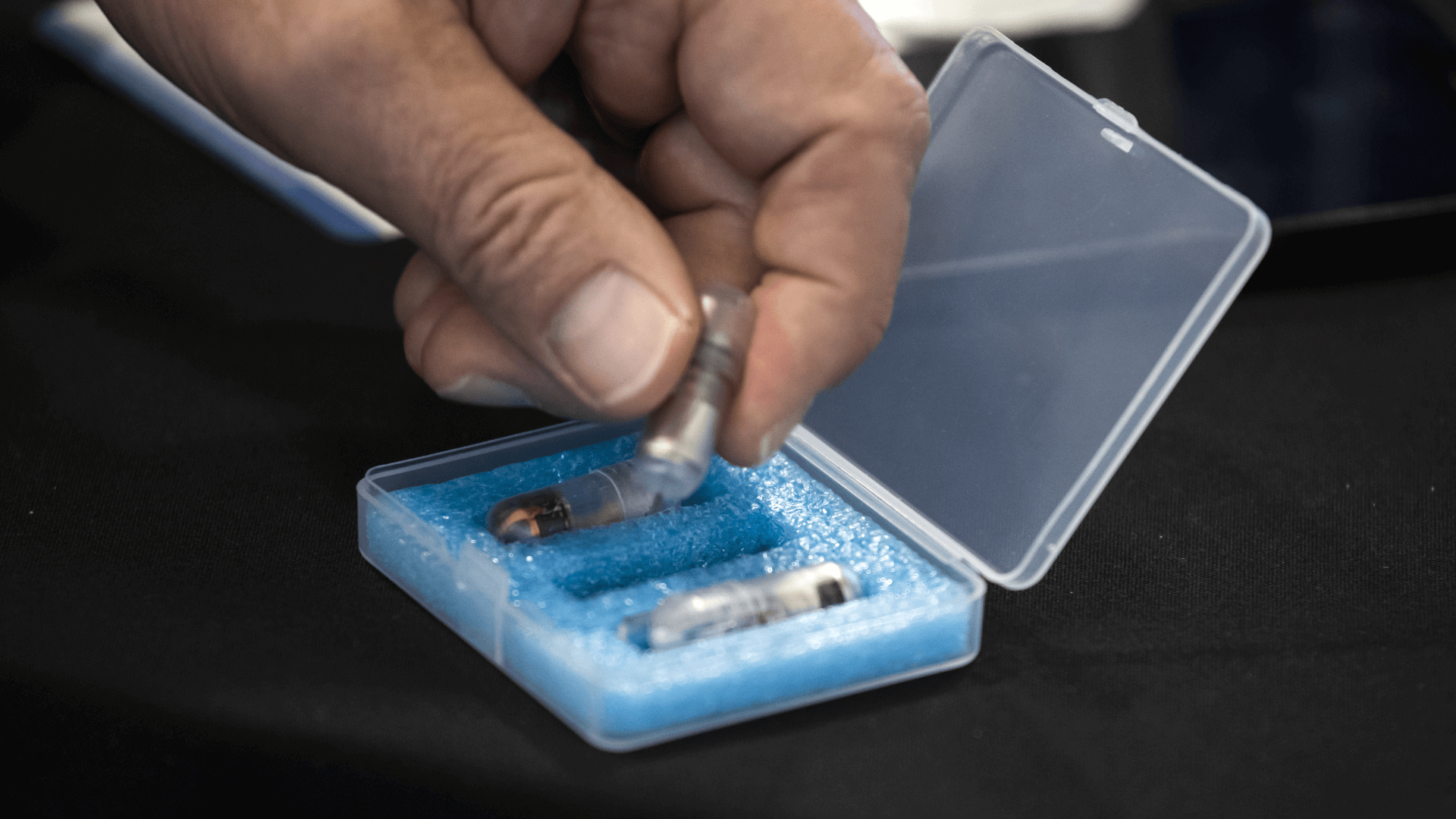 Photo courtesy of PharmStars
The relationships created through PharmStars are remarkably valuable. Although we have graduated, we will continue to be associated with PharmStars and look forward to staying in touch as we continue the development of the SmartTab platform.