Patients Asked and SmartTab Delivers
By Sacha Heppell - March 22, 2021
SMARTTAB RECOGNIZED A PROBLEM WITH MEDICATION DELIVERY — it hasn't changed in decades, but people have, schedules are busier, and people want less hassle. And people living with diabetes want less pain. Sticking with an insulin shot is something they do every day, while the toxicity caused by the way we deliver medicine has never been fully addressed while people die from it every year. Effective medication treatments are tainted by medication delivery methods. It's tough to reach the area of the digestive tract. Patients have said for far too long, 'there has to be a better way.'
Better, Faster, Targeted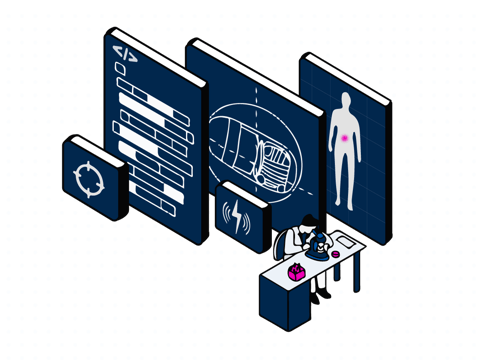 With most oral medications, there is no way to ensure a targeted delivery, when the goal is deep in the lower stomach. Worse, there's a lack of real-time monitoring within the current ingestible medication technology available today, while high toxicity rates have sustained ever since the modern ingestible medication was introduced into Western medicine. To complicate things even more, compliance is a major hurdle—it's tough for anyone to remember to take medication every day. Most people that are given ingestible medication will not be 100% compliant. Over one hundred twenty-five thousand premature deaths occur yearly in the U.S due to a lack of adherence and over $300 billion are lost to the U.S. healthcare system annually.
SmartTab has been designed for the patient needs, not just the doctors. From the beginning, the ideation behind wireless, battery-free targeted drug delivery platforms have been centered around patients and user experiences while creating healthier and happier lives. Robert Niichel, CEO and Founder of SmartTab is known as the "grandfather of wireless targeted drug delivery." From slow dissolving medical-grade beads that held caffeine all the way to a push-notification-sending-pill, his TargetTab™ invention is poised to change how our species interacts with pill-form medications.
TargetTab™ launched SmartTab into what's being called a shooting star in the wireless drug delivery industry. Led by Dr. Douglas Miller and managed by Robert Niichel their prototypes are making the impossible, possible. With animal testing successfully completed, the world is changing.
The Evolution of the SmartTab Platform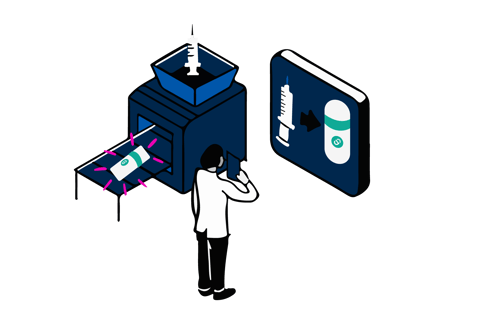 Medical device testing is difficult, complex, and unforgiving, especially when you have something so small and tricky to track in the digestive tract. That is one reason why it is so amazing that SmartTab's TargetTab™ had such astounding results. Peer-reviewed articles are already showing clinical efficacy and now the TargetTab™ is set to begin human trial testing this coming year.
Proactive empowerment of care while taking medication is what's so innovative about SmartTab's vision. The personalized information that will be sent to a patient's physician for tailored health consultations is groundbreaking. Toxicity rates will drop, non-compliance will fall, saving lives and money.
Preparations are currently in order to reapply this technology in the form of a micro-needle capsule called InjectTab™ with clinical studies underway. InjectTab™ capsule combines next-generation ingestible technology with advanced biologics to transform subcutaneous injection treatment.
The Big Winners of Wireless Drug Delivery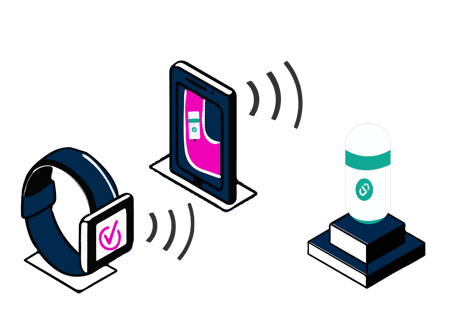 Focusing on management of conditions like Crohn's Disease, Irritable Bowel Syndrome (IBS), and Diabetes, SmartTab is helping to address some of the toughest problems people face when it comes chronic illnesses. When looking at IBS and Crohn's, patients are overjoyed when they learn about devices that can specifically target their lower intestine so that medication is more effective than the medication that they are currently taking. InjectTab™ is poised to change the lives of diabetes patients as well. Imagine a world without painful, scary needles for self-injecting medication, and rather a digital pill once a week that gives you the assurance that your blood sugar levels are on track, and your lifestyle doesn't suffer either.
Non-Compliance is Bad for Everyone
Non-compliance costs the United States Health System over three hundred billion dollars annually. This money comes from readmittance, lost medication, and resulting conditions following non-compliance. SmartTab is on a journey to make this a thing of the past by increasing compliance rates, adding a sense of ease to the routine of taking medication. And for physicians, a healthier patient makes a healthcare practice more successful, so personalizing medication delivery and increasing compliance in any way possible will inevitably be invaluable not only to you and physicians but to the entire healthcare system too.