SmartTab's Innovative Patient Care Solution
By Sacha Heppell - July 26, 2022
InjectTab positions itself against the stomach and internally injects the treatment.
Drinking a hot cup of coffee while looking out into his snowy backyard, Dan thinks to himself, "How in the world am I going to make my 10:00 AM infusion in eleven inches of snow."

Dan was diagnosed with Crohn's disease ten years ago and has been on infusions for two years. He lives in a small town, and the closest city with an infusion center is a two-hour drive away. "Well, I can't skip the appointment because it's been 8 weeks since my last infusion, and I already asked someone to cover my shift at work," Dan thinks aloud, "So, I have to go." After driving there, receiving his treatment, and driving back, Dan arrives home at 5:00 PM.

This is one of many days dedicated entirely to Dan's care management, totaling around 6-10 days a year, not including doctors appointments. For many people, that's their entire Paid Time Off (PTO) in one year.

What if there was a better care management solution that fit Dan's, and many other patients', lifestyle?
Enter SmartTab
Around 14.4 billion injections occur every year only for peoples' care management, which accounts for approximately 90% of all injections. People often experience considerable anxiety and pain around constant injections, whether that's through a syringe or for an infusion. That's why SmartTab is developing InjectTab — to change how treatments are delivered and how patients can monitor their health.
"We are making significant progress in the preclinical stage for InjectTab, our drug delivery device, and we are preparing for the next steps in the clinical research funnel. At the heart of our mission are the patients. We are developing InjectTab to improve patients' quality of life and to create a care management solution that better fits with every patient's lifestyle."

-Robert Niichel, Founder and CEO, SmartTab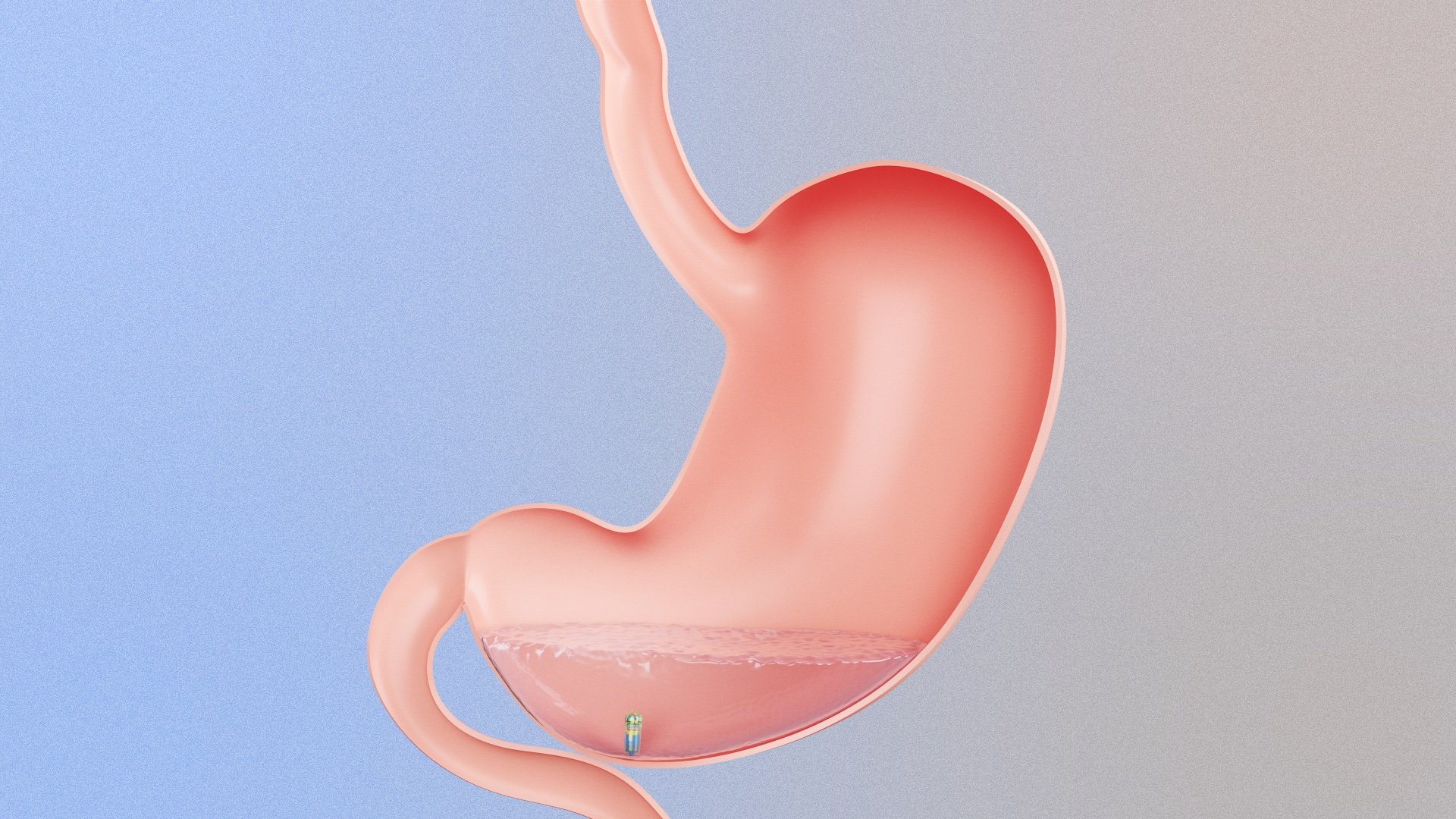 Once ingested, InjectTab positions itself against the stomach to prepare for an internal injection.
How does InjectTab accomplish that? InjectTab is an ingestible capsule that has the potential to deliver treatments via an internal injection and monitor patients' health. For example, Crohn's patients would be able to take InjectTab like any other pill, instead of having a painful injection or planning their life around infusions. InjectTab would be able to position itself against the stomach and internally inject the treatment. With InjectTab, patients would have the ability to receive care, painlessly and hassle-free.
Patients' Perspectives on InjectTab
We interviewed people living with various conditions to share how they envision InjectTab improving their life and fitting into their lifestyle. These patient stories demonstrate how InjectTab could improve drug adherence, eliminate the anxieties of managing care, and simplify patients' entire management of care.*
*Patients' names and information have been altered to protect their privacy.

According to a Center for Disease Control and Prevention (CDC) report, medication non-adherence is growing rapidly. Medication non-adherence is when a patient does not take a medication, as their doctor prescribes. This often results in higher rates of hospital admissions, suboptimal health outcomes, increased morbidity and mortality, and increased health care costs, depending on the condition and patient.

Samantha, a Crohn's patient, was diagnosed around fifteen years ago. She is currently on Humira with citrate, which is known for causing painful injections, because her insurance does not cover the citrate-free injection. Samantha struggles with drug adherence. "I honestly hate it so much. I'm usually late taking those injections because even though I've been doing it for years, I can't stand how it feels," Samantha admits.

When asked how having a capsule, instead of her current injections, would change her care management, Samantha shared, "I would be taking my medication on time if it were a capsule. I really avoid doing injections because it hurts so bad. If I take a capsule instead, I know that pain won't be there, I think it is going to give me all the more motivation just to take my medication, as prescribed. I take vitamins anyways. So it's already part of my daily routine, whereas my injections are not something that I have a routine for."
Not only would the capsule eliminate her anxiety around managing her Crohn's treatment, but it would also fit Samantha's current lifestyle. Samantha also shared that taking a capsule instead of any current Crohn's treatment plans (i.e. injections or infusions) would make traveling and care management on-the-go that much easier.
Melinda, who lives with type 2 diabetes, shares similar perspectives. She is currently on an Omnipod DASH® Insulin Management System and a Dexcom Continuous Glucose Monitoring (CGM) system. Melinda struggles with timing her insulin. As a busy single-mom with a full-time job, it's difficult to anticipate and time meals appropriately with her insulin intake. Moreover, the adhesive on the Omnipod irritates her skin, often leaving a rash.

When asked how InjectTab will benefit her and her lifestyle, Melinda shared, "If I didn't have to change my Omnipod every 3 days and could just take a pill every morning, that would be great!" Fitting into her lifestyle with ease, the capsule could monitor Melinda's glucose levels as well as provide insulin at the right times.

Samantha and Melinda's stories demonstrate the need for InjectTab. From improving medication adherence to simplifying care management processes, InjectTab would change patients' lives.
Healthcare Professionals' Input on InjectTab
We discussed InjectTab with healthcare professionals to share their perspective on how InjectTab may positively impact patients' lives. Dr. Dejan Micic, a gastroenterologist at the University of Chicago, works with patients who have irritable bowel syndrome (IBS), inflammatory bowel disease (IBD) and nutrition related disorders. When discussing one of the biggest barriers for his patients, he shared, "Improving patient compliance and adherence to therapy is critical to achieving desired outcomes. With current injectable and infusion based therapies, we have to balance finding the right therapy to suit the patient's needs and their lifestyle, but it can become tricky. With InjectTab, the patient's adherence will likely drastically improve. Patients don't need to think about how to administer the drug. It will take away any decision making."

In another interview with dietician Courtney, she shared similar insights with us on how InjectTab will improve patients' lifestyles.
"I have over 15 years of experience working with patients who have diabetes, hypertension, hyperlipidemia, irritable bowel syndrome (IBS), inflammatory bowel disease (IBD), kidney disease, malnutrition, gout, cancer, etc. It depends on the patient, but oftentimes, it is difficult for patients to make time for their medication," Courtney shared.

Courtney went on to explain how she could see InjectTab better fitting into patients' lifestyles. With InjectTab, there's minimal planning and no thinking required. It seamlessly fits into patients' lives.

InjectTab Has the Potential to Change Patients' Lives
Drinking a hot cup of coffee while looking out into his snowy backyard, Dan glances down at his iPhone. A notification reads, "Time to take InjectTab." Dan was diagnosed with Crohn's disease ten years ago and has been taking InjectTab for two years now.

After taking InjectTab, Dan puts on his snow boots, coat, and gloves. He grabs a leash to take his dog out before he starts the workday. As he steps outside, Dan breathes in the crisp air, closes his eyes, and takes a moment to enjoy the peaceful outdoors.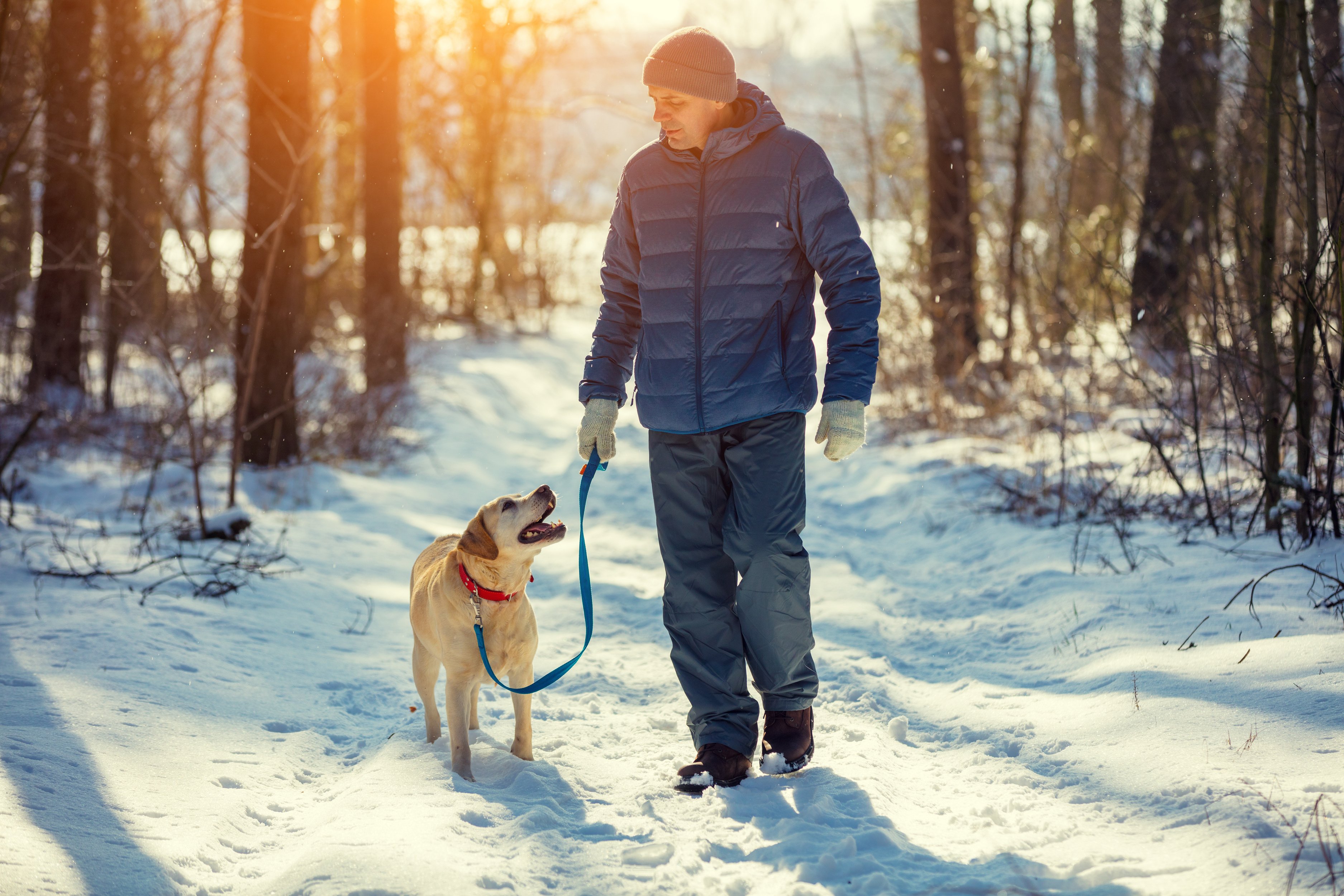 Now that Dan spends little time managing his care, he can enjoy an early morning walk with his dog.
The better care management solution that fits Dan's, and many other patients', lifestyle is InjectTab.

While these patients' stories and healthcare providers' input are insightful and indicate InjectTab's bright future, they are in no way exhaustive of InjectTab's potential capabilities.
"We envision a future where InjectTab connects with patients' smartphones, where InjectTab improves accessibility to treatments, where InjectTab delivers more than just medication but also daily vitamins."

-Sacha Francois Heppel, CMO, SmartTab

You can see how this story unfolds and how InjectTab's technology develops further.
Follow us and subscribe to stay informed and hear what's next.
---
Resources & Citations
• https://www.cdc.gov/mmwr/volumes/66/wr/mm6645a2.htm
• https://www.virtusa.com/digital-themes/patient-care-management
• https://www.mercuryhealthcare.com/faq/what-is-a-patient-centric-approach
• https://www.ncbi.nlm.nih.gov/pmc/articles/PMC8581591/
• https://www2.deloitte.com/us/en/insights/industry/life-sciences/patient-centricity.html